Tomorrow is our 5th wedding anniversary! In pre-celebration (and so I don't have a 47 page Friday Mish-Mash) I've decided to share the photos from "way back when" today! Enjoy: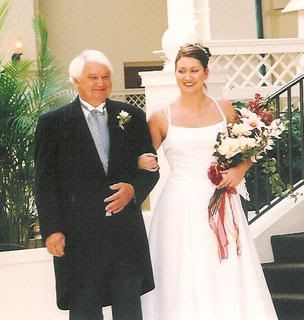 Faithy-Poo when she was a tiny lil tot.
~Rings~
My dad again... pretending he is a maitre'D... until he breaks out into hysterical laughter and the ladies figure out he is really just a goofy old man who SHOULD be at his daughter's wedding reception. And now you see where I get my warped sense of humor!