Today was my first day of school! It really didn't feel like what I was expecting. The teacher did a Q&A with the class- sort of a getting to know you kind of deal. I was ready to learn some medical terminology, not something exciting the person beside me did last summer (which wasn't exciting- she sang karaoke with her husband once in a bar. Wow- what a hold me back kind of zany adventure there!).

I arrived on campus early, bought my one textbook for this time around, drank a juice in the student lounge, then headed to class. I sat in the second row, but only because I was displaced by scary talking to myself about nothing girl who was in front. I was immediately joined by Ms. Annoying. Ms. Annoying wanted my phone number so we could be study partners, but she wasn't sure how she'd call me until after the 11th because her phone was disconnected. She was a CNA, but wanted to further her education by learning "big medical words". She was very excited about a study partner... I told her I hoped she found a great one and moved.

This weekend (Sunday) was my birthday day! It was marvelous!! I was lavished with gifts and smooches early Sunday morning, then whisked away to a Divine breakfast. I spent all day with my lovey and the kiddos. Faith gave me a card with a tiny envelope inside of it... I open the tiny envelope and find $1.75 in quarters! She'd saved it up for me "like, forever mama!".

Jef gave me something I had been hinting at for a very long time- a tiny silver anchor charm. Ava's name was pulled from the lyrics of Southern Cross by Crosby, Stills, and Nash (In a noisy bar in Avalon I tried to call you). There is another line that says My love is an anchor tied to you, tied with a silver chain. Ahh- yes, I am a hopeless romantic!

I'll leave you with a few pictures from the weekend (sorry there are no pictures of Faith, but every time I get the camera out she runs and screams like a goofball):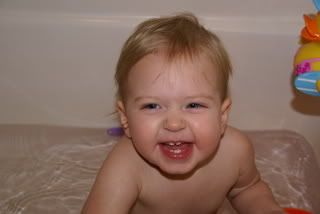 --The Milk Maid says that she can haz cheezburger!