Ava woke me up around 7am this morning with a massive poop in her diaper. I gently reminded her to save that up for Nina. She smiled a knowing smile...what a smart kiddo, lemme tell ya!




For the first time in probably close to a year, Ava hung out in my bed while I showered. The bed was her normal nap and hangout spot up until she learned how to roll over. However, with her new interest in children's programming, I actually got to shower without her being sound asleep. I spent much of the shower hanging out the door calling her name and peeking at her... then worked up a sweat post-shower mopping the water off the tile... but she stayed put!

I made my appointment at the hair dresser's with time to spare. I decided to go with a "down" do, just because this girl can blow dry my hair strait like no body's business. Plus down hides my cheeks better. And Jef said he likes my hair down, too.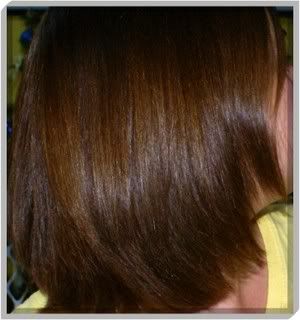 After the salon trip I made the grand trek across the parking lot to a nail salon for a little waxing. My brows were bushy, and while I was there I told her to wax my lip too. Youch- I think a nice hoohoo waxing would have hurt less. That woman was brutal!

After all this I came back home, loaded up Zeus and tons of toys and food and off he went to the kennel for the night. He felt it was only appropriate to chew a coffee cup lid before his big spend the night party... He's up to 39lbs by the way.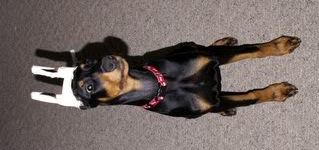 Well- the time has come finally to toss on clothes and run. I promise to have a drink to toast each and every one of you at LEAST once.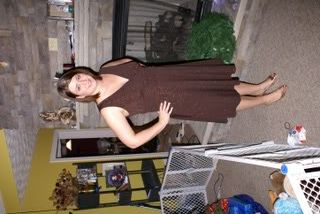 Don't look, I didn't clean house today!


--The Milk Maid says Parr-tay!