I know many of you are last minute shoppers out there, so to help you out I'd like to give you a top notch recommendation for a great place to browse around for your holiday shopping and beyond! This is not a paid advert, this is an actual place I have shopped and had a tremendous experience with:

http://www.drugstore.com/

Drugstore offers discount mail order prescriptions PLUS tons of neat gifts and everyday use items. I ordered 2 of these digital photo key chains for my parents (because what doting grandparent doesn't need something like this?!).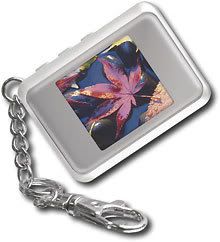 My order was placed waaay back on the 3rd of December and shipped the same day. The only trouble I had in this order was when the USPS received the package and lost it. Typical, I know! I contacted customer service at drugstore.com and received an e-mail reply within 24 hours. Here is a portion of the response I got:

"I sincerely apologize for the delay in delivery of your drugstore.com order. It disappoints us when a customer is inconvenienced, and we are committed to resolving this issue.To resolve this matter, I have created a replacement order, at no charge, for your missing shipment. You will receive an e-mail confirmation as soon as the order is processed and shipped. Should you receive your original order, please write "Return to Sender" on the package and refuse delivery, or visit the following link to print a prepaid Return Merchandise label...

...Additionally, for your added convenience, I have requested that the replacement package be shipped via 2-Day Select to ensure that you receive your item as quickly as possible!"

Wow! I am totally impressed all over-- pricing, variety, customer service!

I can't wait to see how the key chains go over with my parents... and I will let everyone know!

--The Milk Maid says thank goodness they didn't LOSE my parent's stuff... not permanently at least!