Here are a few (more) photos of the kiddos and the pup... The are pretty self-explanitory, but let's face it-- commentary is just so much fun.


Faith had school photos today. I always try to take a photo before she leaves the house and compare that to the school photo. Always a surprise! (I don't know why she looks so squinty eyed in this photo... she looked much more chipper in person!)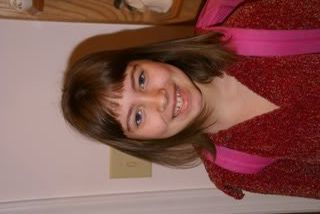 Ava is a climber. Tables, chairs, over the back of the sofa, stairs, into the toilet-- you name it, she plays Hillary to its Everest.
And now for mama's boy! Mr. Zeus is growing and growing (and eating) (and pooping, but not in the house thank goodess). His ears are looking pretty good, don't ya think?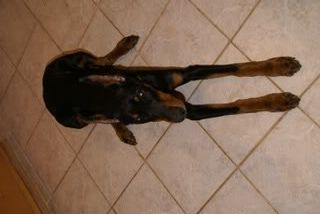 Maybe he will grow into those ears. Isn't he a handsome fella?! I want to buy him doggie clothes, but Jef said that's kind of weird. I guess I will just use people clothes then!
--The Milk Maid say ooo, weee, schweetz!