(I completely forgot yesterday was Friday! Now that is when you know you are having some serious fun!)

I HOPE EVERYONE HAD A MARVELOUS THANKSGIVING! And now for a recap of what we did over the holiday...

After consuming most of a wild animal--



That would be this fine looking turkey: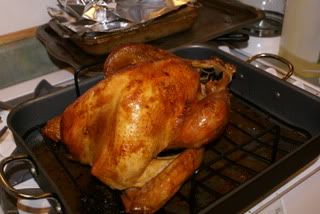 And how about some mac and cheese too:
--I decided to load the girls up and head to a game ranch/petting zoo!

So the girls got dressed... And helped me walk Zeus!



Then we were off to see the animals:


Did that deer just stick it's tounge out at me?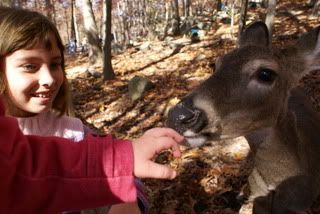 Did I mention the animals are very very friendly?



Ava couldn't believe it either!



"Dog! Dog! Dog!" she screamed!



One of the 3 bears at the park... He sat there with his mouth open waiting on people to throw food at him. Kind of like my uncle at Thanksgiving!



I guess this is the "Turkey: Before" photo.



This little piggy would make a great friend for Faith. She already keeps a stye in her room for him.



"Not another damn goat! You people are insane. Didn't we just get rid of our two goats for eating things they weren't supposed to? Bleh!"



They were even nice enough to box up a goat for my pal B-- Check your front porch stoop next week for Billy!



It would be too easy to make a comment about Faith's father here.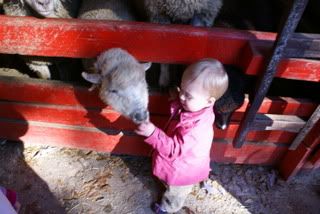 "Nice mutton chops there sheep!"



Fast friends... Ava and this sheep really took up with each other.



"I have poop on my Mary Jane's mother!"


Now that is a very friendly squirrel. Faith wanted to take one home.


We finally got Ava to stand for this photo... She wanted to sit in the leaves and play.


Ava and Bunny.
Bunny sat very still. Ava sat very still. They bonded over a cup of quiet as toddlers and older children ran like mad in the background.


No trip is complete without a ride on the Quarter Horse.


Off into the sunset we all rode... Happily ever after!
--The Milk Maid says have a cup of calm at this Arizona bed and breakfast!